the better off we all are, the better off we all are!
If you are looking for an experienced and knowledgeable economist, then be sure to book Dr. Malcolm Adams today!
Join the Preschool To Prosperity Pipeline®
Improve your business and behavioral economics.
Economics
education
entrepreneurship
After witnessing the unjust socioeconomic disparities that minorities face and experiencing extreme poverty firsthand, Dr. Malcolm Adams, now known as the Purposeful Economist, freed himself of financial hardship's heavy burden. And he has made it his mission to help others do the same.
Once a homeless youth, Dr. Adams longed for financial security and was determined to cultivate a limitless and fulfilling life for himself and his community. This intrinsic drive forged his path to becoming a Top 100 Global Leader in Finance, taking 1000+ individuals, families, and businesses from scarcity to financial abundance.
Dr. Adams' vision is to serve younger generations by providing them with the tools and resources they need to thrive in the 21st century as a highly accomplished and experienced professional passionate about agritech, aerospace, sustainability, workforce development, and education. With over 20 years of experience delivering innovative workforce development programs, Dr. Adams established the Adams Career Academy to connect youth to learn-and-earn training pathways such as apprenticeships. To date, he has exceeded traditional apprenticeship benchmarks, providing over 500 young adults training and placement in IT, advanced manufacturing, agriculture, transportation and logistics, healthcare, and business administration. In the process, Dr. Adams has pioneered innovative solutions to disrupt current workforce development practices, driving the Department of Labor to adopt new standards across 200+ statewide and national programs to enable the Administration's efforts to provide 1 million apprenticeship opportunities over the next four years.
Dr. Adams is the author of Purposeful Economics. He remains motivated by his ability to empower and arm those struggling with the knowledge they need to prosper and overcome adversity.
PUBLICATIONS
It's Still Monday Digest (Op-Eds)
Purposeful Economics Volume 1 (2017)
The Better Business Book: 100 People, 100 Stories, 100 Business Lessons to Live By Volume 4
Faith into Abundance: 30 Stories of Faith from Successful Christian Entrepreneur
OCD: Opportunity Cost Discounting
"Scarcity arises when production doesn't meet desire."
Dr. Malcolm Adams®
his programs are based on 5 key areas of ECONOMICS
Learn how the effects of social stratification and the denial of rights of privileges create the wealth gap and result in poverty. This talk reveals inequities in access to resources, plus issues related to privilege, power and control.
Scarcity produces poor habits. Poor habits lead to poverty. Learn the effects of psychological, cognitive, emotional, cultural and social factors on the decisions you make that lead to or deviate from success.
Understand how history, culture, and customs impact an economic system. Learn how production and trade, law relations, customs and governments affect the distribution of national income and wealth.
Learn how applied micro and macro economics affects the financial, organizational, market-related, and environmental issues faced by corporations and the role you play at responding in the face of scarcity.


You must be the CEO of yourself, knowing and mastering all aspects of your success, including physical, mental, & financial. Learn how to stop thinking and to start doing in order to produce favorable results that showcase your value and lead to success
Discover more about my philosophy
Teaching the Benefits of income Investing
Book me for your next event.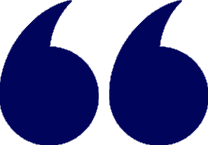 The Chamber prides itself on finding very talented people to carry out the mission of the organization and I believe that Dr. Adams has the expertise to propel the Chamber in strengthening Black businesses in Illinois and nationwide.

Chair, National Black Chamber of Commerce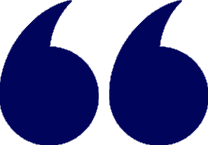 Dr. Adams has been extremely impactful to my campaign.  His forward thinking and ability to marry my ideas with real world solutions is impeccable.  His swift delivery and succinctness make him an invaluable asset.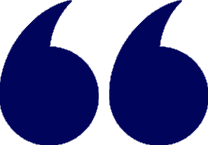 Dr. Adams works tirelessly to expand competent advocacy, to help new mentees and budding entrepreneurs, understand the disciplines of proper and prosperous Economics.  He has been a phenomenal asset to the global team.

Dr. Ameena Ali, N.D., Ph.D.
Founder, Program Director
Listen, Read & Watch dr. adams
Economic development through job creation and the distribution of tools and resources is the purpose.